Live the wakeboarding experience in Tenerife
Wakeboarding is a water sport with a board being towed by a motorboat using a rope.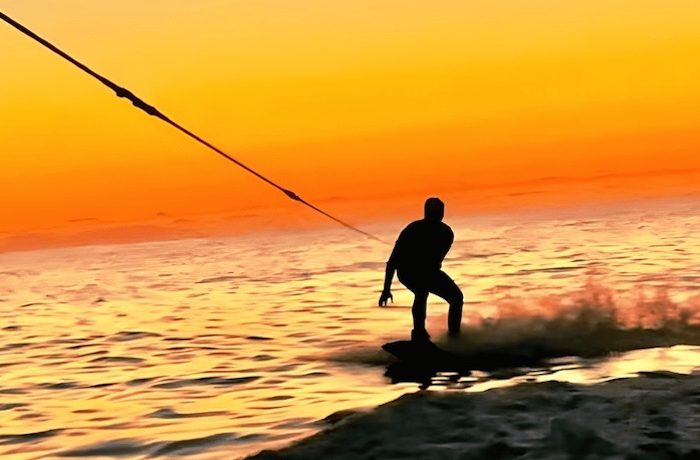 We will be in the water for approximately 1 and a half hours. Our instructors will be watching over you at all times, and you must follow their instructions at all times.
You will learn and improve your skills!
Maximum of 4 spots available
50€ per person
2 hours
What is included in the session?
Qualified and accredited instructor
Theoretical instructions
Civil Responsibility Insurance
Accident Insurance
Material for the class (board and wetsuit)
Accompaniment to the point of entry to the water
School motorboat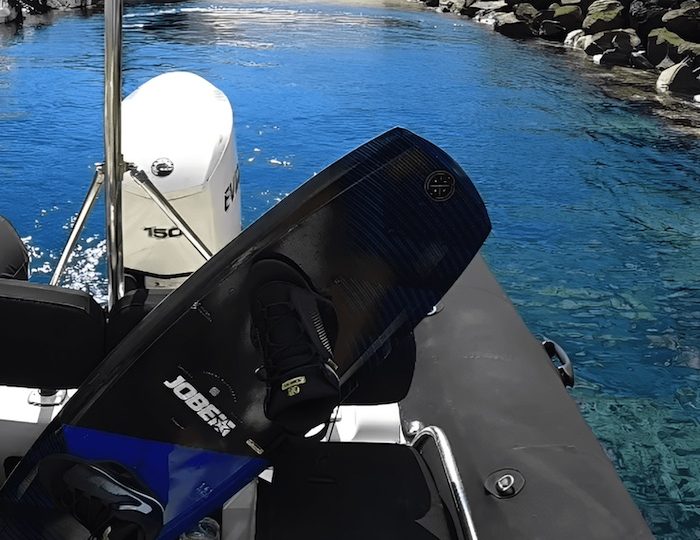 Important!
The point to hold the session, within the established area, will depend on the weather and tide conditions. If the conditions are not safe, we will look for a safer spot or postpone our session.
You need to pay 50% of the price in order to make a reservation, the remaining amount will have to be paid before the lesson. In case of requesting a refund or cancellation of a reservation, between 5 and 2 days before the activity, the amount paid will be refunded.
If you cancel no later than 48 hours before the activity, no refund will be made, but you can change to another day.
Meet at the school 15 minutes before the start of the session.
Check this map for directions!
The school is located at:
Cam. Los Corrales, 55, 38240 Punta del Hidalgo, Santa Cruz de Tenerife.
* Please ask beforehand if transportation is required or any indication needed to get to the place of the session.
Reserve your spot now!
From here you can make your reservation and check the days and times of the available sessions.