Enjoy surfing in Tenerife North
2 to 3 hours − Include board, wetsuit, teacher
Board of your choice (longboard, shortboard, SUP)
Board of your choice (longboard, shortboard, SUP)
Book a session with us now ! Call :
(+34) 664 - 114 - 492
Well… we surf everyday bro' !
Usually there's one class in the morning from 10am to 12:30pm.
And one in the afternoon from 3pm to 5:30pm.
Schedule might be flexible depending of surfing conditions.
Call us now to pick a time together :
(+34) 664 - 114 - 492
Hi ! My name is Gonzalo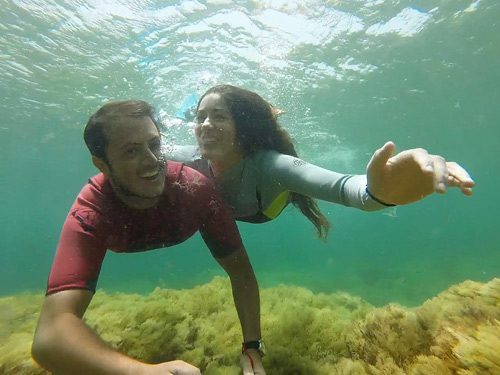 I've been surfing for 17 years. And teaching surf for 7 years. And I freaking love it !
You'll be surfing with me and/or another teacher of my surf school and we'll show you how to have a great surfing experience.
Either you're a total beginner, a casual surfer or an experienced rider :p
Looking forward to catch some waves with you !
Call me today to surf :
(+34) 664 114 492